Retail Air Systems
PO BOX 21532
Chattanooga, TN 37424
| | |
| --- | --- |
| contact: | Randy Hood, VP |
| toll free: | 1.800.245.8104 |
| phone: | 423.553.1000 |
| fax: | 423.553.1008 |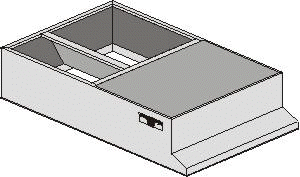 Retail Air Systems has a unique sloped cover design for positive water run-off and proper load distribution to prevent stress to curb or roof. Flat or level covers pond water and do not distribute loads. A sure set-up for structural failure and leakage.
For Pricing please call Randy Hood at 1.800.245.8104 (ext. 12).
If you want to do an adapter search online please click here.